How to satisfy a woman during sex?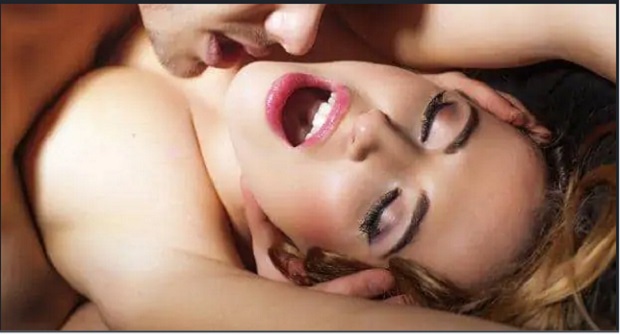 Sex is a very pleasurable act and it is even better if both partners get to enjoy it. However, more often than not, women don't get satisfaction out of it. If you think, 'doesn't happen with my woman," think again. She may not be telling you, some women even fake pleasure as they cannot say that they haven't been satisfied. Multiple times, women don't orgasm whereas the man they are with does. It isn't hard to satisfy a woman during sex or even before it, provided you are persistent. Women sometimes take longer orgasm, but when they do, it can be very good. However, if you want to be the person who gives that pleasure to her, then here are a few ways to do it.
Sex is the final step in a happy and intimate relationship. If you are with a woman then try to build a happy relationship with her. Intimacy doesn't just mean sex; it also means cuddling and kisses and holding hands. This brings about an emotional connect between the man and the woman. It also means that women will feel more pleasure when they are with the man.
If you, as a man have sexual issues like premature ejaculation, then try to get treated for that. Some times women will take a long time to cum and you have to keep going. In that case if you cum too soon then it's over and the woman is left high and dry.
At times, couples often idolise porn and want to engage in things as shown. They do this to find pleasure, just like the couple onscreen is supposedly getting. But what they don't know is acts onscreen are staged and the supposed pleasure could be very well faked. Such movies are made for the pleasure of the viewer, not the participants. So, you must not have unrealistic expectations and believe that what you see onscreen will give you utmost pleasure.
One of the best ways to satisfy a woman during sex is to find her erogenous zones. Most women enjoy being caressed on their clitoris and breasts. But each woman is different and they may like different things. So, when you are having sex, touch those erogenous zones and make her feel good.
Talk to her about the things she likes. Maybe she likes it a little rough or has some attraction to slight BDSM acts. Whatever lights her fire, do that for her. Just like a blowjob may not be the same for all men even when using the same technique, women may have different preferences. So, give her what she likes. Even, reading free sex stories together spices up things and brings new ideas.
Pick up new techniques. If you hadn't much experience or tasted different types of acts in sex, try them. Research them, get sex toys if you have and prolong the pleasure for the woman. The vibrator is one toy that works for so many women. You could get her to a high before proceeding with a penile penetration and then finish with her.
Work on your technique. Many men just initiate sex by going right for the genitals. This isn't the right way. You need to make small talk, touch and caress her face and body or even kiss her. Kisses are really special, start with that, then proceed to kissing hands, each finger and then maybe caress the breasts. Then finally get to the genitals.
You can also dirty talk as some women, really like it. It can set the mood for a an amazing sexy night ahead.