Are Men obsessed towards Cleavage of a Woman?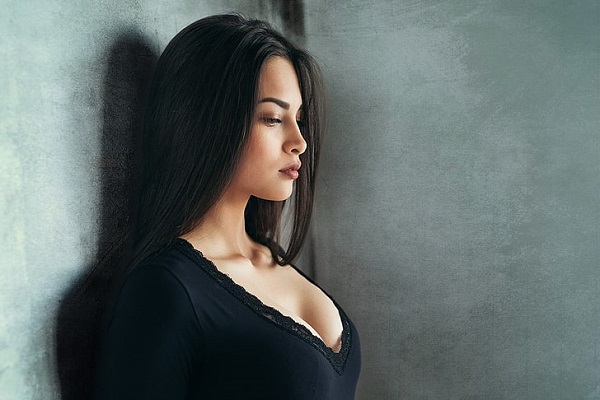 Women have breasts and they are a sex organ while being functional as well – for breastfeeding. Men don't have breasts and they are just blessed with a penis. But because men do not have breasts, they are often seen to be attracted to the opposite sex's chest. Men even objectify and just look at a woman's breasts while talking to her. And I understand the fascination with boobs and the cleavage of a woman is like a sneak peek of the real thing.
This narrow depression which can be exposed with a low-cut top or dresses is used in fashion. Most men appear to find erotic pleasure while looking at a woman's cleavage and it gives rise to sexual fantasies. There can be no cleavage without boobs and here are reasons why men like breasts.
Breasts are curvy and men don't have any curves on them. Breasts add poise and beauty and men will stare as long as women have them. Men consider it an important beauty point and love looking.
If a woman's breasts are fondled and touched, a woman gets aroused. Because of this, men can get to second base.
Boobs are a sign of fertility and that is why men get attracted to them. Often large breasts appeal to the basic side of men and they get attracted.
Breasts feel good to touch and men know this. They are supple, soft and men really love the feel of it. They like weighing it and moving it around so they jiggle softly. The jiggling makes it quite mesmerising to look at.
Boobs often give visual stimulation. The cleavage of a woman can attract a man and make him hard. Breasts are firm and perky and will make the man think about how the boobs will look and feel. The very thought can make them erect. If they got a chance, men would probably want to hold on to them forever.
They are a means to exciting foreplay. Touching of boobs and sucking on them, is always a part of foreplay and causes immense satisfaction to men and women. Men also use them as a handle when they are having sex and make for a sexually arousing act.
When you are down and want comfort, then lying on soft boobs seem like a good thing. A man's mood becomes better when he sees and feels breasts. Lying on the cushiony parts, makes them feel good and they wish they could sleep on them forever.
Now that we know why men like those boobies, here are also some fantasies on what men would like to do to them. They would definitely like to grope breasts with abandon. When I was in a relationship, my boyfriend would always touch my boobs when we were together. Even when we weren't having sex, he would want to touch my boobs and twist my nipples. They probably would want to jiggle them to see how they move. A particular fantasy could be watching a woman skip without clothes so they can watch the boobs move up and down. Men want to watch boobs whenever they can. If possible, all through the day. It is their desire to look and feel them and they would want to do it always.