Unexpected Things Men Desire in Bed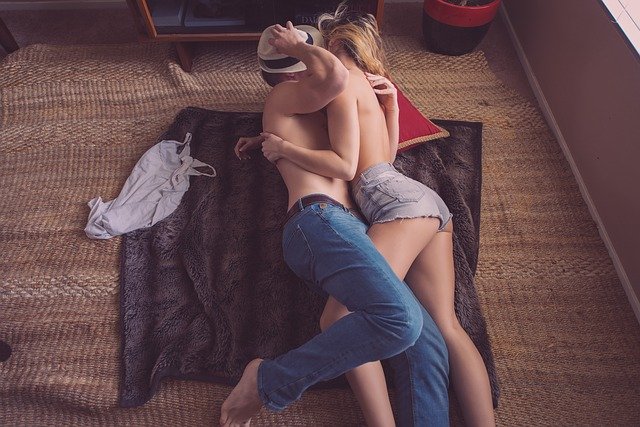 Physical intimacy is often being taken for granted by couples irrespective of a long term or new relationship. But it is crucial to understand what a man and woman desire in bed to take your physical intimacy to the next level. Physical intimacy is often neglected and is perceived to be considered all about a sexual act, but it is much more than that. Men and women are designed in a way that requires their imagination to offer stimulation in terms of crossing the lines. Here are some of the unexpected things men desire in bed.
Confidence in bed
It is one of the greatest turn offs for men during physical intimacy when they find out that their partners are not confident in their own skin. They are usually in awe of women who are confident, sexy, and honest in bed. This is one of the first things that arouse and make the man happy as he wants to completely enjoy the moment rather than make the woman feel good about their circumstances. It is one of the most unexpected things men desire in bed from a woman.
Initiate often
Women by nature usually are perceived to be shy and therefore most of the time it is the man who happens to initiate physical and sexual intimacy. But men often secretly desire for the woman to initiate more often as it makes them feel wanted and desired for rather than being the one showcasing that always. This can be one of the strong ways to surprise them as they least expect this to happen in bed, but most often desire for it.
Open to experimentation
While this can be quite subjective for couples as per their interests and beliefs, it largely depends on the willingness between two individuals. Experimentation in bed is something that men desire and often openly express about. Sometimes men do not showcase the desire to experiment due to the fear of being judged by their partner but most of the time they crave to try new and exciting things in bed. It can turn out to be one of the best ways to surprise him as he least expects his partner to know about this.
Indulge in more pleasure
While sexual intimacy is an act of feeling connected and giving pleasure to each other, it is often not what happens in bed. More than the sexual act, they want it to be an emotional and passionate union that requires both the individuals to take responsibility for the pleasure for their respective partners. It often happens that couples just end up in the sexual act in the heat of the moment rather than getting emotionally connected with each other. Men often desire the woman to indulge more in foreplay and pleasure during their physical intimacy to make an overall passionate and wonderful experience.
Make noises in bed
This is something that makes a man go mad and highly arouses him during sexual activity and physical intimacy. It greatly turns on a man to see his partner completely aroused and make all sorts of noises and moans which gives him the satisfaction of pleasuring his woman. When it comes to physical intimacy, a man wants to give pleasure without expecting anything in return. During foreplay and sexual act, the loud moans and noises from a woman give him a sense of accomplishment due to which he secretly desires this to happen in bed.
Despite these desires, one of the most important things that men want in bed is for their partner to be honest and openly communicate about it.