Golden Rules of Casual Dating by Love Gurus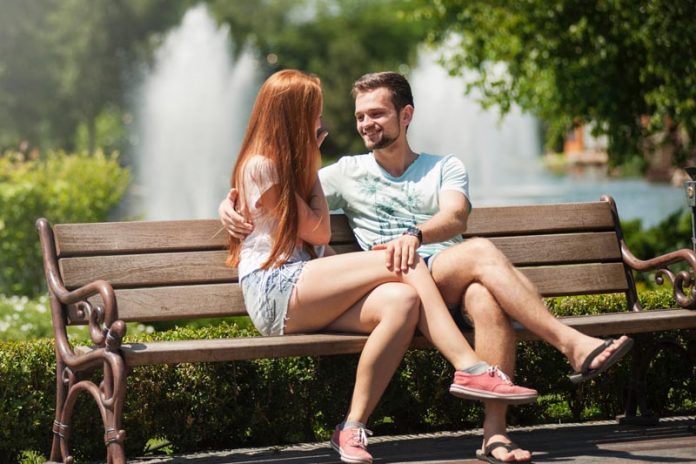 Being in a relationship is like being under a warm blanket at all times, feeling cosy, in control and loved. But it won't be long enough till you find the heat taking over your body and mind urging you to release yourself from it. If you constantly have these feelings when you are in a relationship, you need a casual relationship to your rescue. Casual dating is the newest phenomenon in the market of love. In causal dating, both partners are emotionally aware that their involvement is timed. The purpose of this relationship is to have memorable moments together till one of them either finds another love or other priorities to deal with. At no pint in time, love gets to take over career, education and any other commitment.
These kinds of relationship often exist among travellers. People who are put up in a certain city or a country for a noted amount of time are interest in casual dating ideas. They are looking to have a great time without feeling lonely with someone who is genuine and moreover real, to keep their emotions in control.
Today, we shall learn a few golden rules of how to do casual dating without getting your heart broken;
Set the ground rules
One of the top casual dating tips is to set ground rules right at the beginning of your temporary relationship. If you would like to see other people while being with someone, be open about it. If you would like full discloser, like in a serious relationship, ask for it. How many times can you met that person considering your schedule and your interest. All these things matter to ensure that you have a smooth sailing casual relationship without getting your heart broken.
Be in control of your emotions
If you feel you have fallen for someone, don't be selfish by forcing them to do so. Keep your emotions in control and stick to your feelings till they last. If you find that the other person has fallen for you and wants you to commit, don't do it for the sake of keeping them happy. The temporary sadness will help both of you in the long run.
Be communicative
One of top casual dating ideas is to keep it interesting. Make sure that you spend enough time with each other and talk about things apart from just having sex. Talking is the key to keeping it real and avoid build up of any feelings that may hurt either one of you in the long run. If you feel that the person is exploiting the liberty in the ground rules, talk about it. If you don't like them to be flirting with your friends, talk about it as well.
Avoid manipulation
If you have developed deeper emotions for the person you are casually dating, don't try to manipulate them in to feeling the same for you. Remember the ground rules and the mere existence of this relationship in the first place. Keep your priorities constantly in check to avoid any kind of emotional mishaps.
With these golden rules of causal dating, you can ace the game of temporary happiness and fun without getting your heart broken.