How to Turn on a Girl Over Text Messages?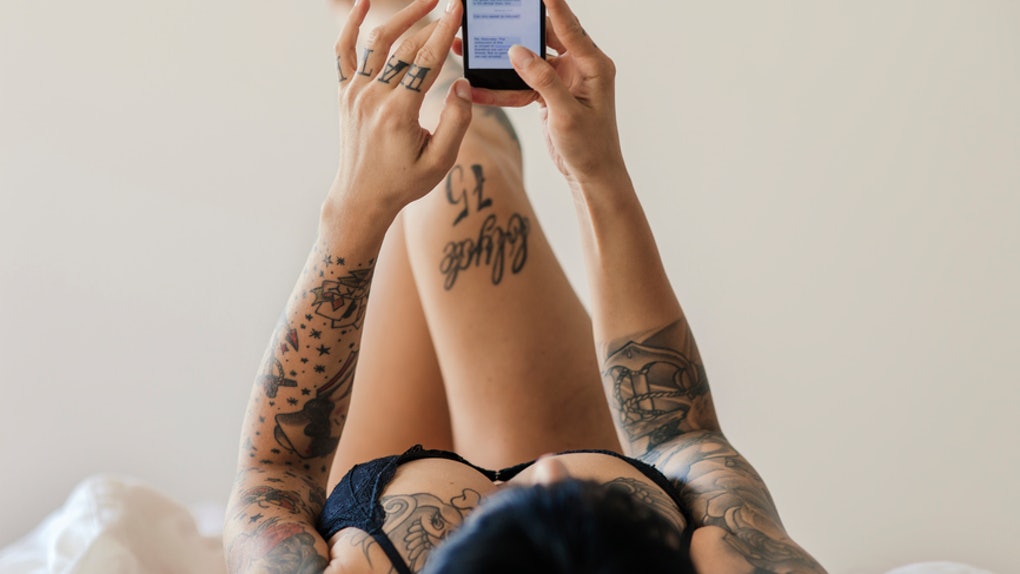 Any man would love turning his girl on but how to turn on a girl over text is the biggest concern nowadays. There are a million ways to do this. However, you need to understand what works with your girlfriend. All the different ways are not going to work on her. If you have just started dating her, then observe. Talking about these things, in the beginning, can be a little awkward. Hence, observe and see how she reacts.
Another good way of turning her on is through sexting. It will be easier for you to also do it behind a screen. Sometimes you might feel uncomfortable doing things to her on her face. You can also try this while you are traveling and are away from her.
Here are some texting tips that will turn on a girl over text.
The most effective way of texting and flirting with her is over text. You can create sexual tension between the both of you with the help of misinterpretation. The whole thing here is to assume that your girl is attracted to you completely. You should flip the script like this in your head and think that the girl is chasing you.
You can also assume that she is thinking dirty thoughts about you. This will allow you to turn the conversation with your girl in a sexy and playful way.
Use playful flirting techniques
You can also introduce sex in your conversation by being a little silly and playful at the same time. You can give a non-invasive text to her which will just say, "Let's do it". You know this will lead your girl to think about indulging in hook-ups with you while you are just having an innocent conversation.
For example; she can message you the following:
"Let's chillax tomorrow." You can go ahead and message the following:
"Let's do it. Umm, chilling ha. Not sex."
This is a playful method of adding sex to the topic. Then, let her lead the conversation and you go accordingly. Your texts will quickly escalate as a girl feels equally comfortable in talking about sex behind a screen.
Well, breaking the ice with sex innuendos is a good idea. This will give her the idea that you are comfortable around such topics. You can even text her some jokes around a relevant topic. This will surely help in escalating things between both of you. At the same time, it will make her comfortable as well.
For example; she can message you the following:
"Went to this new place and they serve a foot-long hot dog. Crazy, huh?" You can go ahead and message the following:
"One foot. Pretty satisfying."
What else can you do to turn her on sexually?
These playful techniques can be used to just break the ice between both of you. They will help if you are sexting her for the first time. They are even useful to get her into the mood. However, you will have to move past the sexual jokes if you want to turn on a girl over text. You will have to step up and express your own sexual desire for her. It will tell her about your confidence. Almost all women like that in a man. You will have to tell her how she makes you feel. It will also give her the message that even she can open up about her sexual desires to you.
Conclusion
Sexting will increase the intimacy between both of you. It is a fun and playful method to get the ball rolling. Also, if your partner is shy, this is the best way of persuading her to open up.