Hey Crush I Admire You So Much – Confession for Crush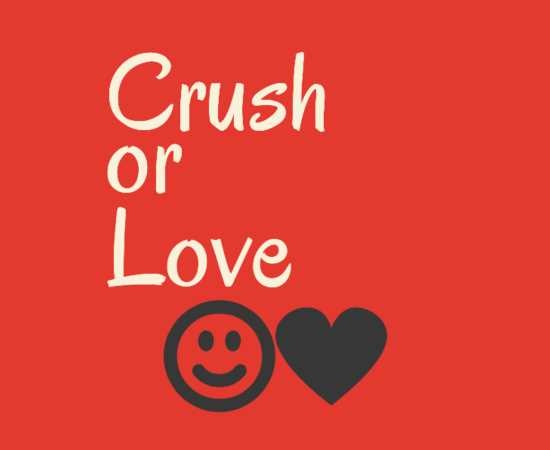 Hey crush! I have always admired your presence around me. I get elated after glancing at your face for a split second. Albeit you are a year elder to me, it could not stop me from crushing over you. Out of all confessions I have ever made, this one is the most secret of all of those. It is confined to a few best friends. 19 years old, Jack here from Alberta writing my confession for crush from my school.
However, I want you to know that your smile makes me go crazy. It makes me so joyful that my mirth knows no bounds! Whenever you walked past my classroom, I would only focus on your eyes and smile, no matter how strict the teacher was or the gravity of the chapter being taught. Nothing mattered to me as much as you did. It was only a matter of time before I fell in love with you. I stumbled across a picture of yours on Facebook a few years ago. This was the time when I realised that you are the one for me. It took me less than a split second to crush over you! Later, I had to wait for a few months before I could actually see you in person.
Not that I did not know you by face, because you used to study in the same school, however, you left for better opportunities. God had different plans though. He made you drop a year so that you would again switch your stream and enrol in the subsequent batch in our school. As soon as you drove your scooter past me one fine day, I was confident that I would woo you one day! Somehow, I could not manage to muster much confidence in order to talk to you, partly because you did not know me by face. I sent you a request on Facebook which you gladly accepted. This was the time when I had to commence chatting to you in order to express my feelings. Thereafter, I researched quite a bit about you, thanks to the information pasted on your profile. I had to find something innovative in order to begin chatting with you. Hence, I posted a message in French saying, "Salut!"
My mirth knew no bounds soon after you replied. One message turned into two and two into four. The pieces seemed to fall into their places without much fuss back then. I even tried to meet you in the school premises but all in vain. One fine day, I chose to ride my vehicle alongside you and this was when I actually had my first conversation with you. How imbecile I was! Blame the nervousness of talking to your crush for this. Gags apart, you blew me away with your smile and that is all I asked to God.
I stuck with you even after finding out that you had a couple of affairs for a prolonged time. Everything about you bemused and bewildered me so much that I wanted to spend my life with you. I still reminisce all our innocent chats, both online and in person. I had no clue that you would ignore me so much. Still, today, I miss you by leaps and bounds! The reason I never confessed my love to you was that I knew the answer even before I confessed anything. Hence, I did not want you to find out how much you meant to me, or even mean to me today. You ignore me even today, and I continue hoping against hope that you will contact me soon. Sometimes not confessing anything is a confession by itself. It carries so heavy a weight that one-sided lovers like me wail over it often. So, I decided to pen down my part of love as confession for crush and its dedicated for you.
Thank you for allowing me to write the confession for crush and I hope she reads this one day. I left quite a lot of hints for her to understand its me!