5 gifts women can choose for their man this valentine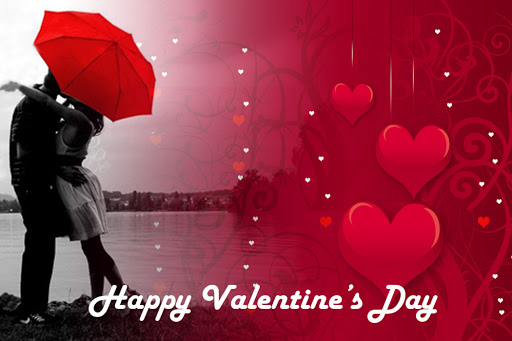 Valentine's Day is universally celebrated as a day of romance. It celebrates romance or romantic love and is observed in many parts of the world. Usually, Valentine's day focuses on women and there are advertisements for great gifts that one send to a woman including chocolates, flowers and jewellery. But women too can show their affection and appreciation towards their male partners. They can choose certain types of gifts, specifically for their partners and make them feel special. This guide attempts to provide a list of gifts women can choose for their man this valentine. Here are the top five gift categories we think your man will like.
Gifts to relax
A gift that helps your man to relax is a great option. You can look for a deep tissue massager that he can use after a game, workout or just after work. On the plus side, you can use it too whenever you need it. Heated massagers can work well on stiff neck and shoulders – common for people who have sedentary jobs.The second option that you can take as a gift are silicone love dolls. A bit on the kinky side, you can ensure that your partner doesn't miss you too much when you are away for the night. The silicone lovers option can be found online at speciality shops.Then there are luxurious bedding or sheets. A high thread count bedding set will ensure a good night's sleep and be good for both the man and the woman
Daily use
Boys love their shiny toys, so if you give something that is tech related, it is sure to win you points. Get him a wireless charger which are new in the market now. A temperature controlled smart mug.The fitness junkie can receive a home training system or a shaving kit that doubles as a travelling kit. How about a shower speaker with Bluetooth? Again, this is a gadget that boys will loves as its water proof and can be even used near a pool.
Sentimental gifts
Sentimental gifts work for men as well, not just women. Gift a map of a sentimental place to him. Write small notes or letters and put them in a bottle for him to open them later. Make them about him and talk about what you love about him, his sweet quirks etc., basically sweet things to make him feel good.
Food
Men love certain kinds of food. Jerky seems to be quite popular with most men and you can try to find what is his favourite kind. Try a jerky gift box or bouquet as sellers are getting creative with it. You can also look for a beer subscription for craft beers. If he likes beer, then try adding a cooler cup so he can enjoy a chilled beer on the go. Trust us he will appreciate it a lot. Some sellers offer gourmet coffee and bourbon infused coffee is one such example. A coffee subscription that can curate a global selection of coffees is also a good option. Coffee drinkers may also like a mini and portable espresso machine, so they enjoy a cuppa anywhere.
Experiences
Gifting an experience like glamping is also cool. Although glamping focuses more on women, it is an example of the experience you can gift a man. Take him to an indoor skydiving place where he can experience the thrill without actually jumping from a plane.
The above is a detailed option for gifts women can choose for their man this valentine. Hurry and get them to make sure your man feels loved and cherished just as much as you feel it with him.