5 Luxurious Bath and Body Products to Pamper Yourself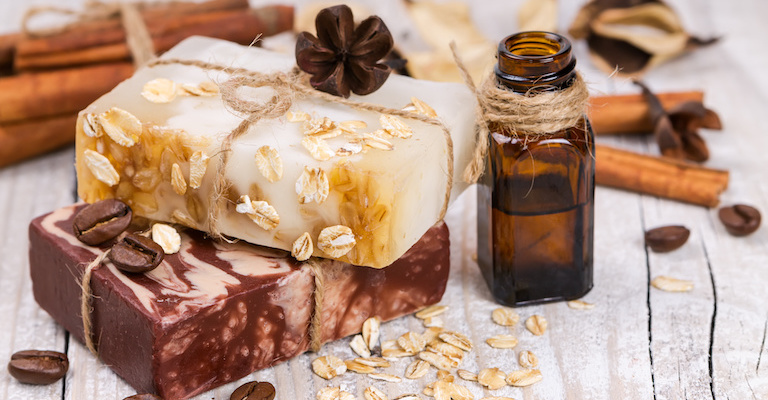 Are you one of those who likes to invest in good products, like luxurious bath and body products? You want healthy, nourished skin and want to smell like a field of flowers or fruits or like water (Davidoff cool water?). Well, I am. I am a big fan of luxurious bath and body products. I like buying those sweet-smelling creams, shampoos and shower gels and not to forget the body mists. This is a whole routine here, wash, scrub, rub and spritz. Some may tell you that you are uselessly spending money in buying these items, but I would say it helps in wellness. You are happier and it gives you aromatherapy, kind of?
But if you already like to hoard these delicious body products or want to try some of them, here are my top 5 picks.
Jo Malone cream and cologne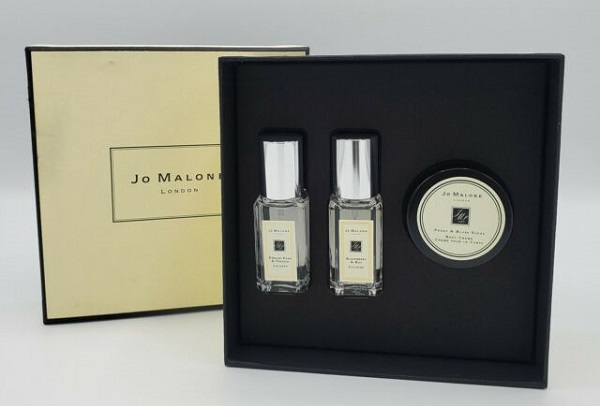 Jo Malone is a brand that is quite popular in the UK and Europe. I first came across it in an airport where I got some samples. And after that, I was hooked. This company makes colognes, but that is just what it is called. These so-called colognes last for days. If you spritz a little on yourself, it will last all day. And if it is on your clothes then it can last for 2-3 days. I always have trouble finding perfumes that can last really long. The big brands do offer EDP's but they are so expensive and don't even last that long. Now EDT's go for lesser but the problem is they don't last long and it's a well-known fact.
EDP and EDT is a topic for a later date, which I will cover – promise. But today it is about this brilliant brand. So, I was looking for sets – cream and perfume, the trio (shower gel, cream and mist) or other combinations. But surprise surprise – Dubai airport didn't have any cream perfume sets. So, I get to the Jo Malone counter and the lady there says that she has creams and cologne. I could mix and match to get the scent that appeals to me. I tried many and finally brought a combination of English Pear and Fresia cream and cologne. She also gave me samples – Bergamot and Oudh. It was such a clean smell that I know I will buy it next.
Bath and Body Works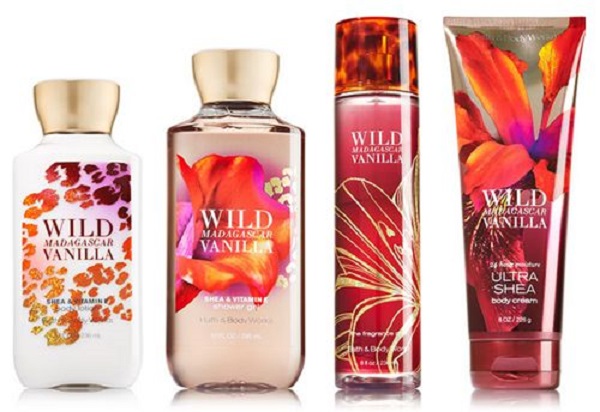 The ever-popular Bath and Body Works is one brand that I can never unlove. I was first introduced to it when I was in the US. I filled my luggage with it when I returned. Today they have stores in India and finally in Dubai airport. Otherwise, I would just pine for it or buy it on Amazon for double the price. I love Bath and Body Works as they produce many items with the same scent so we can make sets. Now there is a reason I like sets and it is because the scent lasts longer if the perfume is sprayed on moisturised skin.
So, I feel that the scent lasts longer, and you walk in a cloud of sweet-smelling mist. Smelling good is a big part of grooming. Bath and Body Works have body butters, creams, lotions, scrubs, shower gels, shampoos and body mists in matching flavors and scents. They have a host of their products too, but my focus is on bath and body only. For example, I use a Wild Madagascar Vanilla shampoo and shower gel for bathing, then I will lather myself up in the same cream and spray on the body mist. That way I smell like a dreamy tropical vacation and they are a good buy for luxurious bath and body products.
Arran Aromatics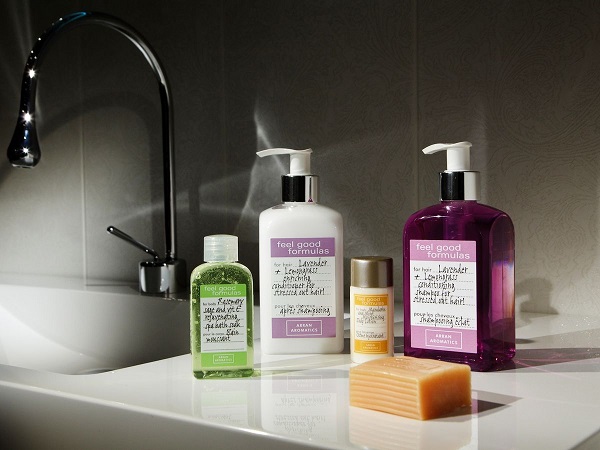 I discovered Arran Aromatics in Scotland when I was staying at a hotel in Edinburgh. They had a shampoo, shower gel and hand wash from Arran and they were from the "After the Rain Collection". The first day I tried it, I loved the smell so much. It felt like the smell of first rain after a long dry period.
I tried looking for it in shops in Edinburgh but didn't find it. I was so enticed by it that I took some back with me in a recycled milkshake bottle. But the second time I went there, I found a tourist store in Fort Augustus and bought two sets of Arran Aromatics. Each set had a conditioner, shampoo, shower gel and body lotion. The sets have refreshing scents and they aren't too heavy. You will feel good and fresh with these, be it any season.
Soap and Glory creams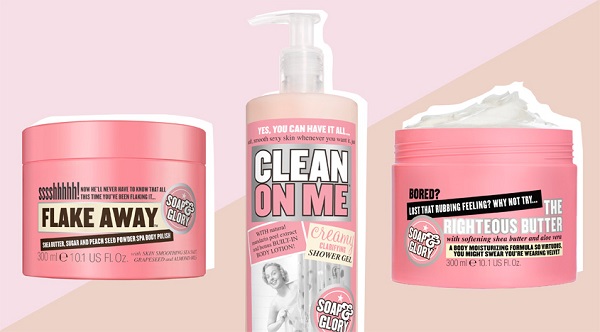 I discovered Soap and Glory by accident, and I love them as That way I smell like a dreamy tropical vacation and they are a good buy for luxurious bath and body products. I bought a body cream as it was packaged in a pretty tin and thought it would make a nice gift for someone. But when I came back to the hotel, I was curious and tried some of it. It was called 'The Righteous Butter' and believe me, it was wonderfully moisturised my ultra-dry skin in the peak of winter.
Usually, any cream or lotions gets absorbed very quickly for me. So, I have to make multiple applications to keep my skin hydrated. But this cream, this was thick and smelled heavenly. I would use this on the worst wintry days when my skin would feel tight and brittle. Then, as a treat, I got a huge box from this brand called 'Tintations'. It had a lot of products and my favourite body butter as well. This tin does it contain a lot of products that I love.
L'occitane Immortelle and hand cream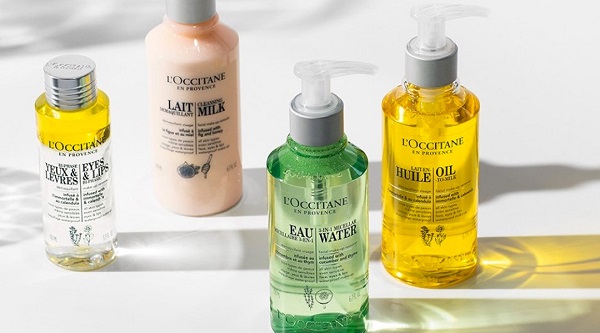 L'occitane is a big brand and I don't have to talk about it much. It is on the expensive side and as such, it is last on my list. I bought two things from this brand and I absolutely love them. One was a cream – Immortelle Divine Eyes. This cream is super moisturising and a small quantity covers a lot of area. Usually applied under and around the eyes, I sometimes use it on my whole face. And you know what, a small, like a really teeny quantity, like two drops of water like quantity, covers the whole face.
My skin feels good and so does my face. The second item of theirs that I like is the hand cream. The scent in the cream is very understated and lasts quite a while. The cream isn't too oily and moisturises hands well enough. The star point is that it isn't oily. Imagine having to work on a laptop with oily fingers. Wouldn't be too great.
I absolutely love these products and am sharing them with you in the hopes that you will discover something exciting. Women like to look trendy and keep their skin glowing. They are not sponsored. I know that I may come across as an elitist with all these imported and 'foreign' products. But I tell you I am not. I am just a girl who likes to spend some part of her hard-earned money on pampering herself! 😊